Grana Padano PDO is a hard cheese that is cooked and slowly ripened. It is made from milk coming from cows milked no more than twice a day, and fed with green or preserved forage sourced from the protected designation of origin production area. It can be produced only within the historic protected designation of origin area, which includes, for us, the left bank of the River Po. For decades, our consortium members have produced Grana Padano PDO according to the traditional manufacturing process that dictated the protected designation of origin standards, in force since 1959. One of the most famous hard cheeses in the world, our Grana Padano has always been produced with utmost respect for its traditional recipe and its high quality, recognizable in every single round of cheese made.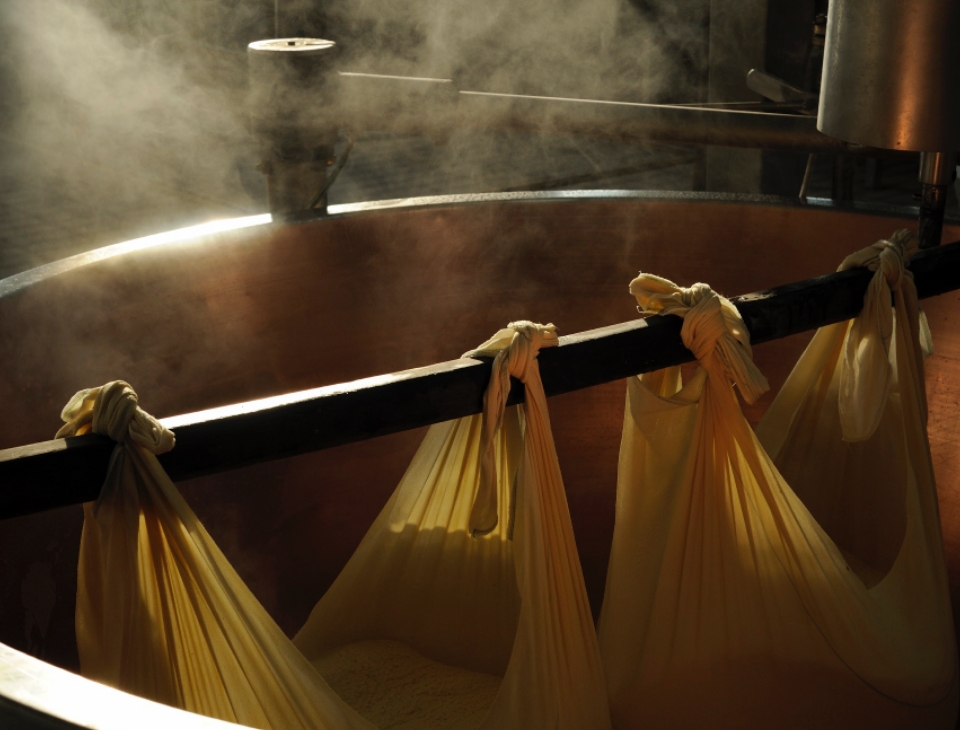 The first phase of the Grana Padano production process is feeding the cattle in exactly the right way. Indeed, Grana Padano must be produced with raw cow's milk coming from no more than two daily milkings, and partially skimmed by natural surface skimming. The raw milk is then transported to our dairies for the next steps in the process. All the resulting cheese rounds are subjected to rigorous checks and inspections, only after which are their rinds hot-branded with the quality guarantee mark.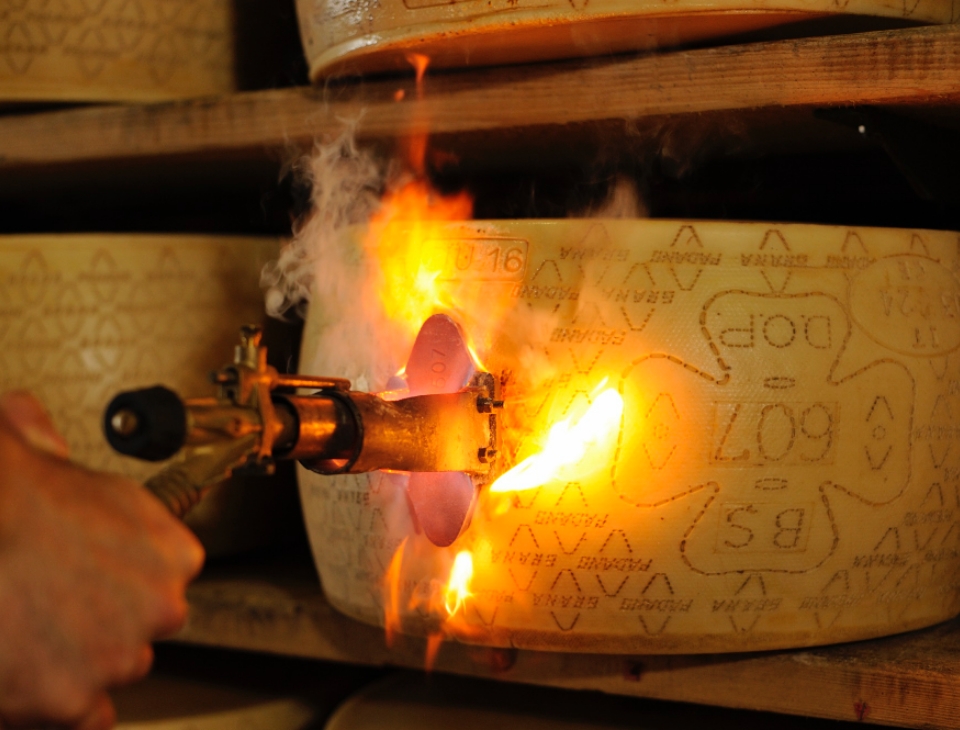 Being a Protected Designation of Origin (PDO) product, all stages of the production process must take place within the designated of origin area. Our Grana Padano is, thus, entirely produced in the historic protected designation of origin area, thanks to the contribution of suppliers in the provinces of Mantua and Brescia, the two most important for the production of this protected designation of origin product.
It is a unique territory, made up of people, landscapes and know-how, whose value has deep roots stretching far back in time.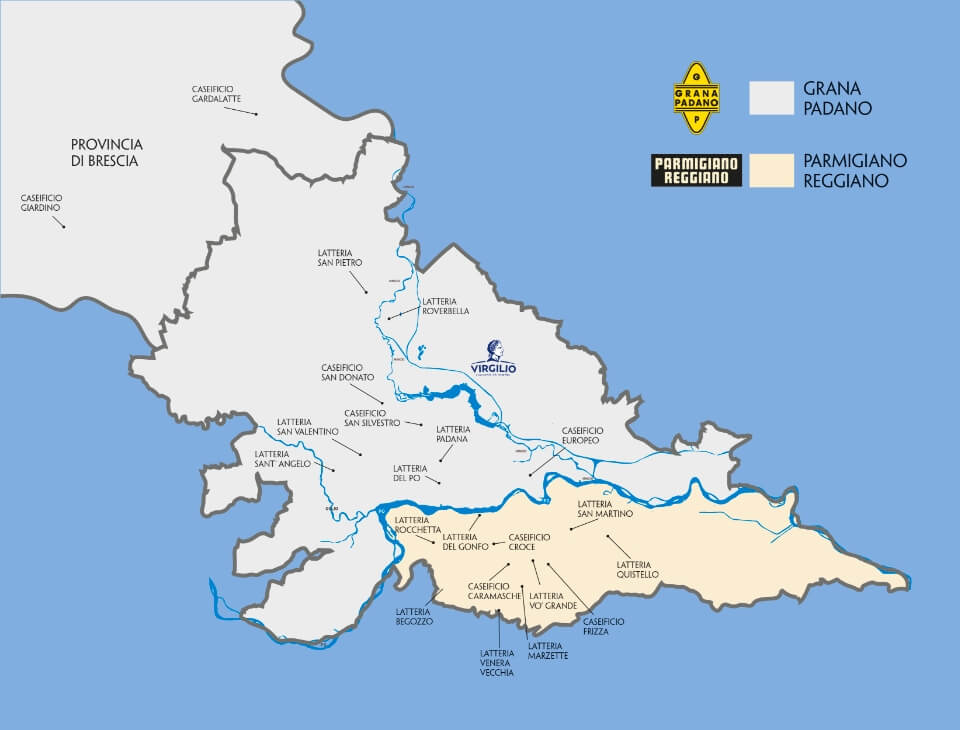 THE VALUE OF EXCELLENCE
Grana Padano is the fruit of the ways and places in which it is produced, from the raw materials that compose it to the know-how with which it is put together, transformed, and ripened, right up until it is checked and finally branded with the quality guarantee mark.
UNIQUENESS
The Grana Padano produced by our dairies stands out for its rich and intense aroma, and its texture, which is crumbly, but melts perfectly on the tongue.
Our products