GRANA PADANO MN409 VIRGILIO SELECTION
Grana Padano is a DOP cheese produced in full compliance with the guidelines of the Consortium. It is made using only the milk from our members' cows in the provinces of Mantua and Brescia, the two leading areas for the production of this DOP.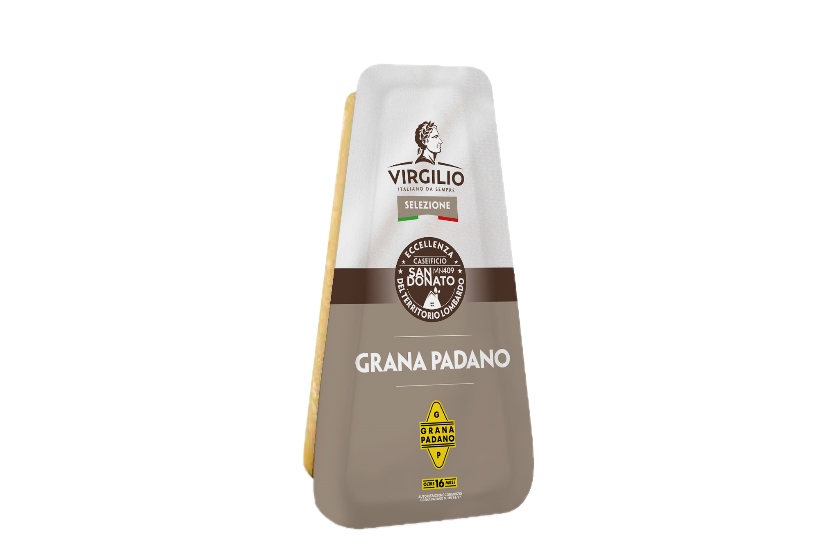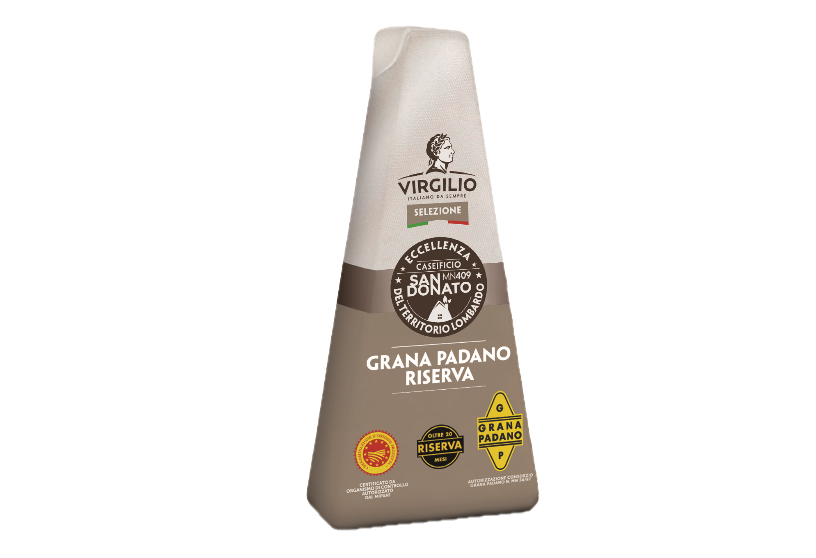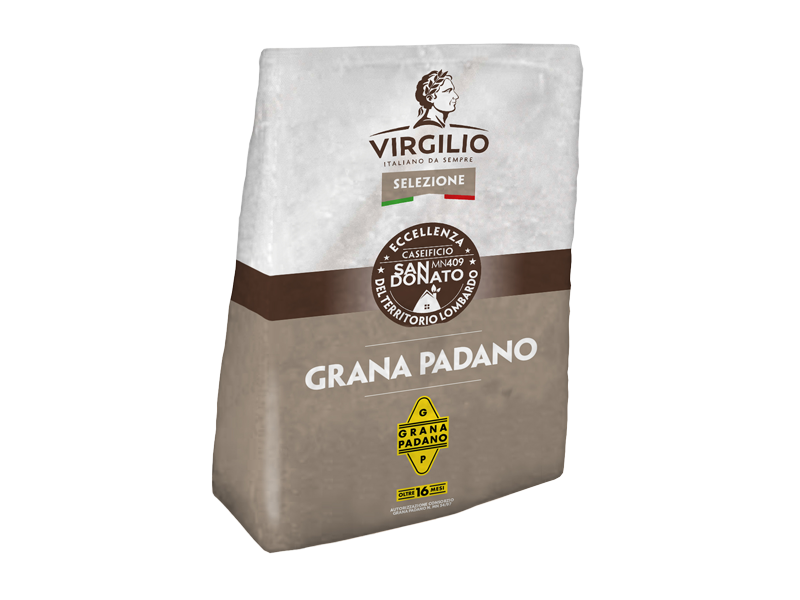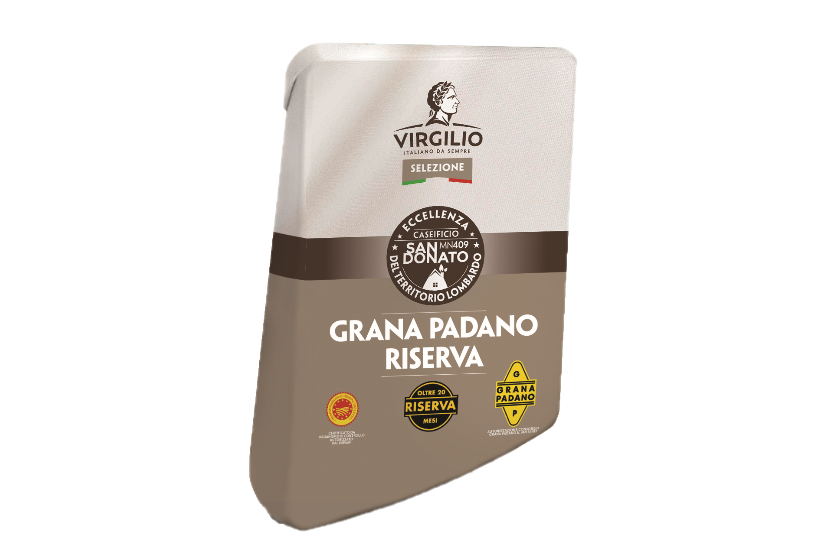 Milk, salt, rennet, preservative: Lysozyme from egg.
ALLERGENS: milk, egg
Energy kJ 1.654 - kcal 398
Fat g 29
saturated fatty acids g 18
Monounsaturated g 7,2
Polyunsaturated fat g 1,1
Carbohydrate g 0
Sugars g 0
Dietary fiber g 0
Proteins g 33
Salt g 1,5
Average nutritional values (referred to 100 g or 100 ml of product)
Keep refrigerated between +4°C and +8°C
700g sottovuoto oltre 20M - 8006663006146