BESCIAMELLA UHT VIRGILIO
Our béchamel combines fresh milk and Virgilio butter to play a central role in so many delicious Italian recipes. Perfect with first courses, to add a special touch to meat dishes or to enrich quiches, soufflés and crepes.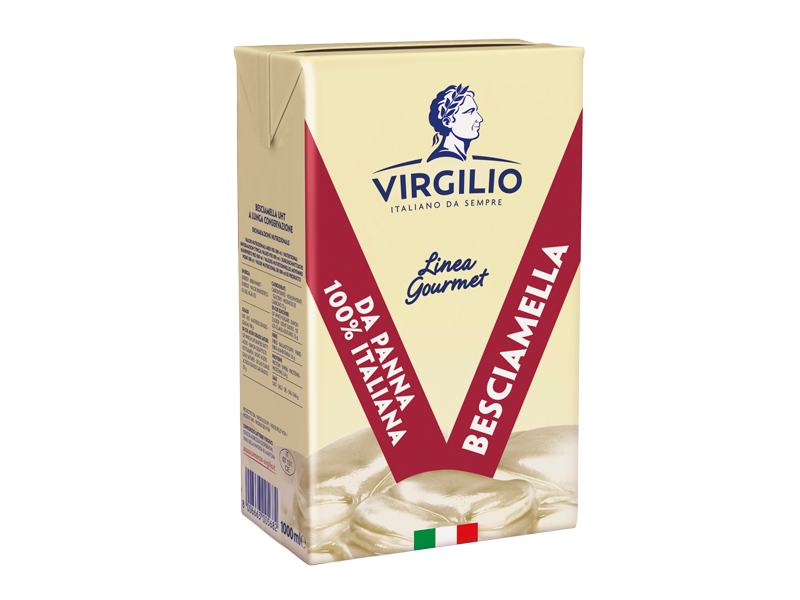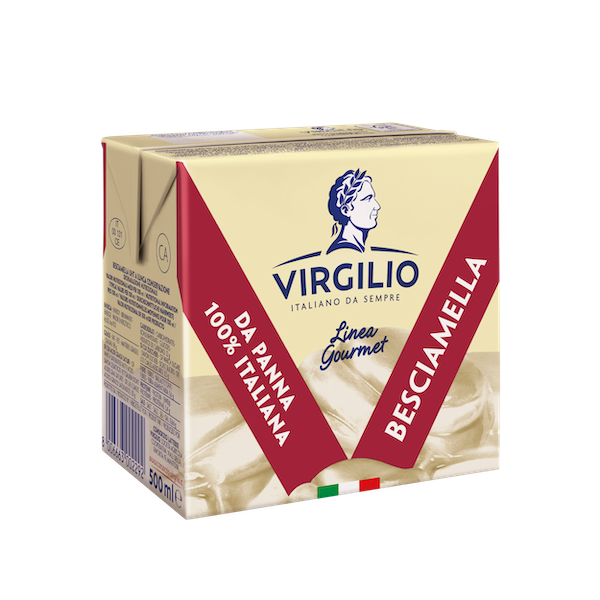 Milk, cream, wheat flour type 00, maize starch, salt.
Allergens: milk and dairy products (including lactose) and cereals containing gluten.
Energy kJ 632 - kcal 152
Fat g 9,8
saturated fatty acids g 7
Monounsaturated g 2,4
Polyunsaturated fat g 0,4
Carbohydrate g 12
Sugars g 3,5
Dietary fiber g 1,6
Proteins g 3,4
Salt g 0,66
Average nutritional values (referred to 100 g or 100 ml of product)

The packed product can be stored at room temperature; once opened, it must be stored in refrigerator between 0/+5°C and used within 2-3 days
500g - 8006663002292
1000g - 8006663005682