VIRGILIO WHOLE MILK UHT
Our whole milk is UHT treated to give the product a longer shelf life.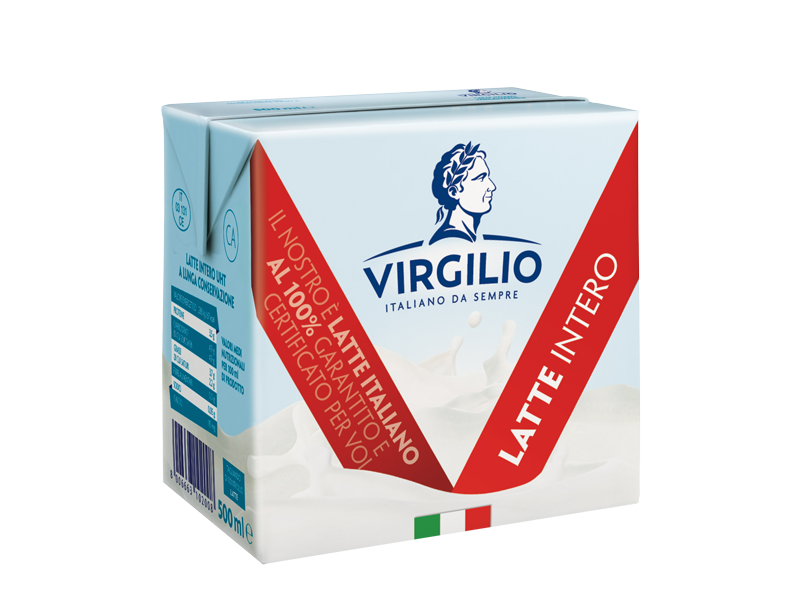 Whole milk
ALLERGENS: milk.
Energy kJ 280 - kcal 67
Fat g 9,8
saturated fatty acids g 3,7
Monounsaturated g 4,9
Polyunsaturated fat g 4,9
Carbohydrate g 12
Sugars g 3,5
Dietary fiber g 1,6
Proteins g 3,4
Salt g 0,66
Average nutritional values (referred to 100 g or 100 ml of product)

The packed product can be stored at room temperature; once opened, it must be stored in refrigerator and used within 3-4 days.